Product Description
Polyvinylidene fluoride (PVDF DS204/DS204B) powder is the homopolymer of vinylidene fluoride, which have good tensile properties and toughness. It has good solubility in some solvents, suitable to make hollow fiber and flat sheet Membranes. This kind of membrane can not be corroded by acid, alkali, strong oxidizer and halogen. It has good chemical resistance in aliphatic hydrocabon, aromatic hydrocarbons, aldehydes and some other organic solvents.

Conformable with Q/DYS 014-2013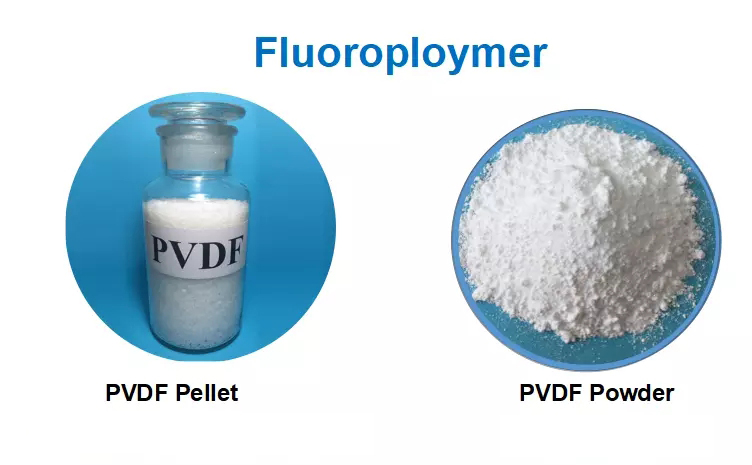 Quality Specification
ITEM

UNIT

DS204

DS204B

ASTM measurement

Dissolubility

/

Clear solution without impurity and insoluble substance

/

Viscosity

mPa·S

1500-2500

150-300

0.1g/mlDMAC,30℃

Melting Index

g/10min

-

0.1-5.0

D1238,230℃/5kg

Relative density

/

1.77-1.79

1.77-1.79

D792,@23/23℃

Melting point

℃

160-165

165-175

D3418,10℃/min

Decomposition temperature, ≥

℃

380

410

TGA,1%Wt.Loss,N2

Moisture,≤

%

0.10

0.10

110℃,-0.09Mpa 1.5h
Main application
PVDF hollow membrane or flat sheet membrane by NIPS and TIPS processes.

Cautions
Keep this product from high temperature to prevent toxic gas release at the temperature above 350 ℃.

Package,Transportaion and Storage
1. Packed in plastic drums, and circular barrels outside, 20kg/drum.
2. Stored in clean and dry places, and temperature range is 5-30℃.
3. The product is transported according to non-dangerous product, avoid heat or moisture or strong shock.