Product Description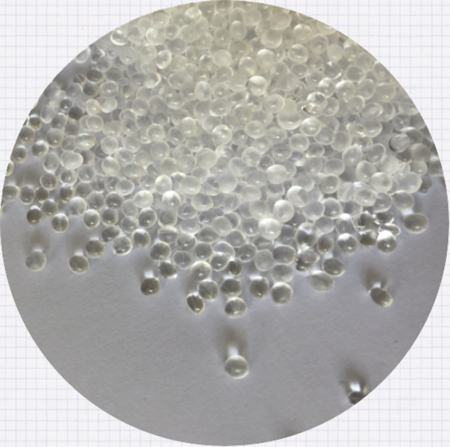 PFA(Fusible polytetrafluoroethylene) is a unique family of semi-crystalline , melt processable perfluoropolymer which combine excellent mechanical characteristics to unique properties such as chemical inertness, inherent flame resistance, low surface energy, and exceptional dielectric properties. PFA resins have been designed to retain their properties over a wide range of temperature and the material choice in applications such as linings in the Chemical Process Industry, specialty cables, semiconductor industry, aerospace, and other challenging industries.
PFA fluoroplastics are available in pellet or powder form, and combine the processing ease of conventional thermoplastic resins with the high performance properties of PTFE.
Since PFA has lower melt viscosity than PTFE, it can make a pinhole-free coating film. It is suitable for anti-corrosion linings.
Quality Specification
ITEM
UNIT
DS702
DS701
DS700
DS708
A
B
C
Apperance
/

Translucent particle,without impurities such as metal debris and sand,containing visible black particles percentage point less than 6%

MFR
g/10min
0.8-2.5
2.6-6
6.1-12
12.1-16
16.1-24
>24.1
Relative Gravity
g/cm3
2.12-2.17
Melting Point
℃
300-310
Processing Tm
℃
260
Tensile Strength ≥
MPa
32
30
28
26
24
24

Elongation at break ≥

%

300
300
350
350
350
350
Volatile,<
%
0.01
Application
PFA has excellent characteristics and good processability, and is widely used in lining equipment, pipeline valves, chemicals, wire and cable and medical supplies.

| | |
| --- | --- |
| Grade | Applications |
| DS702 | used to produce lining og pipe,valve,pump and bearing |
| DS701 | used to produce pipe,insulation jacket of wire, membranes. |
| DS700 | extrusion process,mainly used to produce the jeckets of wire and cable. |
| DS708 | used to produce high-speed extruded wire and cable. |
Attention
1. PFA is stable and non-volatile at normal ambient temperature, but it will decompose and release certain toxic gases when it is subjected to high temperature during forming process. Therefore, in the process of moulding, extrusion and injection moulding, it is need to ensure good ventilation.
2. In the process of processing, the decomposition gas of PFA may cause corrosion to the equipment, so it is necessary to avoid the long residence time of PFA in the equipment at high temperature.
Packing and Storage and Transportation
1. The product is packaged in polyethylene plastic bags and then packaged in cardboard boxes with a net weight of 25 kg per box.
2. It should stock in clean, cool and dry warehouse, prevent from agglomeration and contamination.
3. This product is non-toxic, non-explosive, non-corrosive, according to the non-dangerous goods transport.